Outdoor PE rotan ronde daybed
De PE Rattan Garden ligstoel Daybed met 3 stks kussens + 1 st zitkussen. de kleur van het zitkussen en het kussen is optioneel en is weerbestendig waterdicht weefsel met een hoog, dicht schuim. de rotan is 100% SGS PE rotan. Een perfecte rotan-tuinset die bestand is tegen alle weersomstandigheden en er het hele jaar goed uitziet zonder beschadigd te worden.

Onze fabriek is professionele fabrikant en gespecialiseerd in witte rotan tuinmeubilair restaurant meubels / aluminium rotan outdoor rieten terrasmeubilair / pe rieten aluminium tuinmeubilair / aluminium buis outdoor restaurant meubels / outdoor tuin royal tuin terrasmeubilair / aluminium tuinmeubelen / multiplex tuinmeubelen / sling Terrasmeubilair / buiten schommelstel / terrasparasol / tuin opbergdoos / rotan bloempot / tuinmeubilairhoezen die aan uw inkoopbehoeften kunnen voldoen.
Wij verheugen ons oprecht op de bouw van een lange en gestage zakelijke relatie met de klant in binnen- en buitenland. Vertel ons wat je nodig hebt. We laten het gebeuren.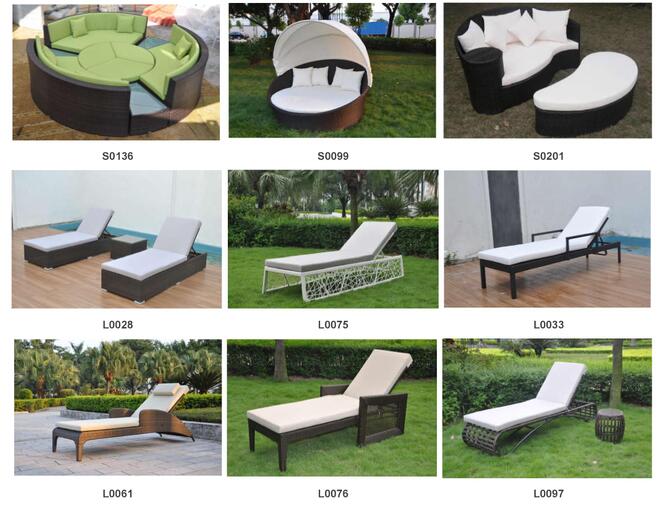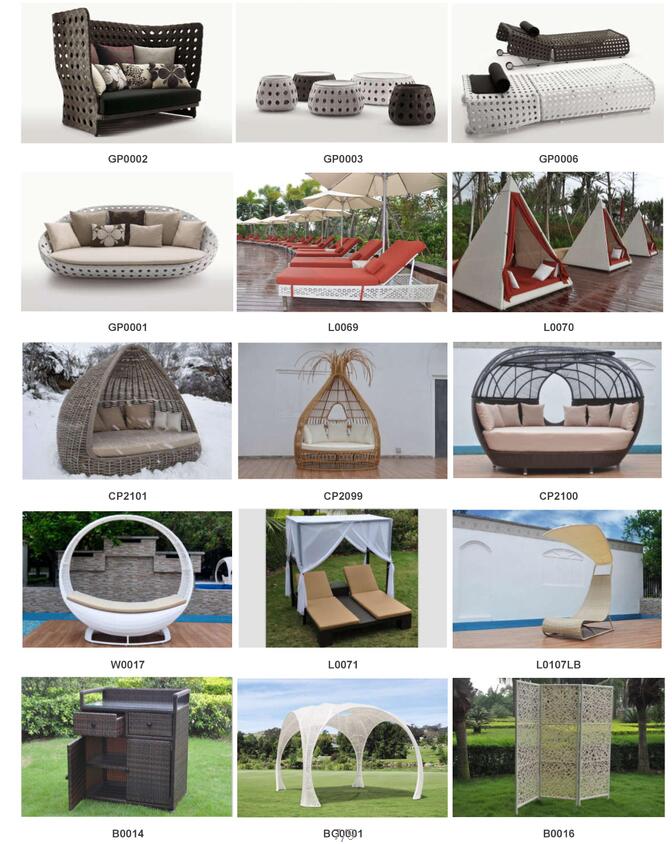 Productomschrijving
Rotan meubelen Frame: 1,20 mm aluminium buis met poedercoating, volledig lassen. Stabieler en sterker.
Rotan: PE Rotan met SGS-goedkeuring, milieubescherming en kringloop.
Kussen: waterdichte stof, kleur optioneel
Garantie: 3-5 jaar garantie kan worden verstrekt.
Pac kaging & Shipping
Rotan meubelverpakking: door dubbel flexibel belpakket of kartonverpakking zoals u dat wenst.
Verzending: over zee, of door lucht voor monster.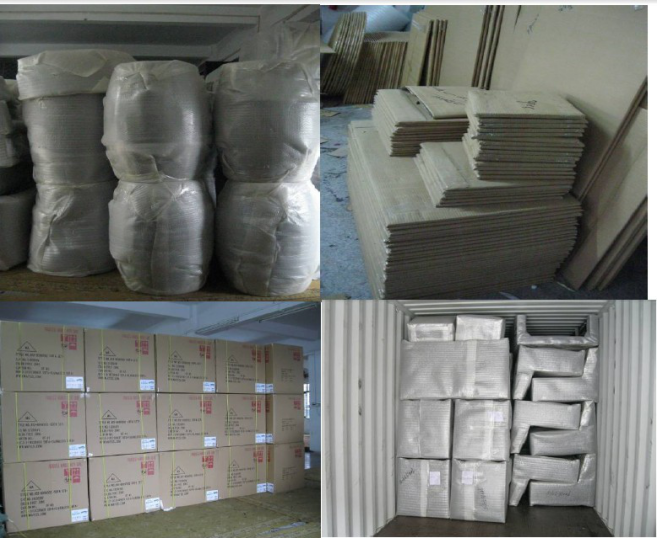 Certificaat

Onze diensten
Uw aanvraag wordt binnen 24 uur beantwoord.
OEM en maatwerk is welkom. Geef meer informatie over uw vereiste informatie aan onze verkoopdienst.
Professionele verkoopservice om uw orderproductie, laden en verzenden en after-sales service op te volgen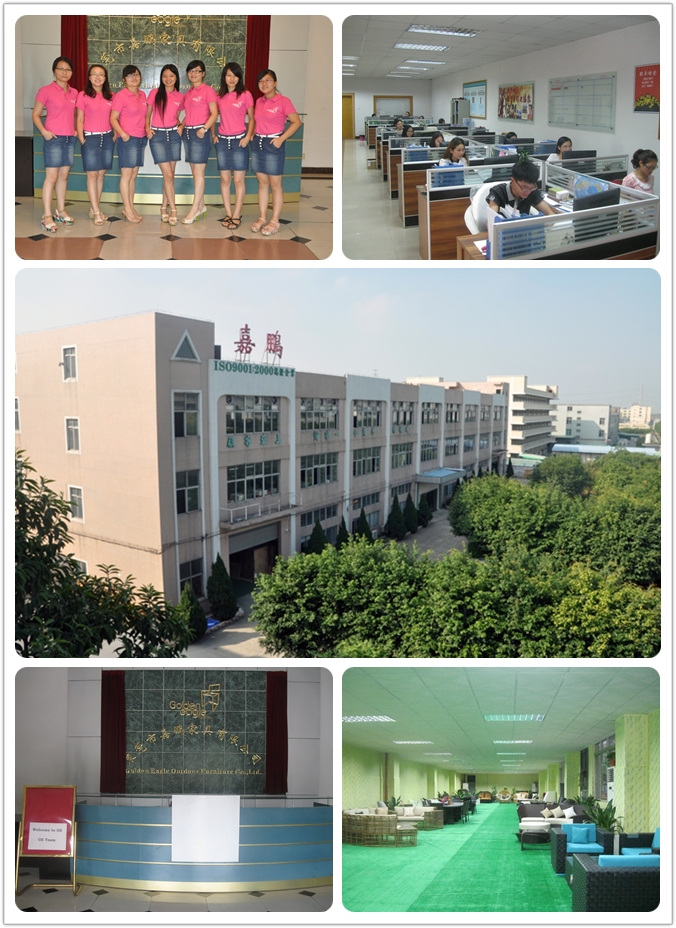 Product Categorie : Wicker Daybed